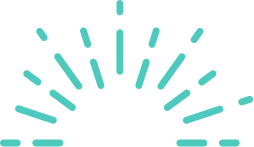 Smilebliss Benefits
Get The Real Success
The benefits alone will
skyrocket your success.
1. Jumpstart your practice growth or revitalize your existing one.
If you've noticed that your practice growth has stalled or become a little stagnant, it may be time to give it a little jolt of creativity. With Smilebliss, you get a practice model proven that will boost your starts and your bottom line.
2. Gain greater brand awareness with marketing that gets people in the door and in your chair.
As a Smilebliss practice owner, you get a ready-to-go brand that's fresh, fun, and blissfully easy to manage. To put it simply, with Smilebliss, you'll get everything you need to be a success from day 1.
3. Get access to established and proven practice operations.
We have more than 30 years in the orthodontic industry, so we've learned a thing or thousand about what works and what doesn't. We took what we learned and created a brand new, ready-to-go practice. Smilebliss is a proven orthodontic model that works as hard as you do.
4. Save money on equipment and supplies.
Running a practice can get expensive. From ordering brackets and appliances to office supplies and equipment, things can get pricey pretty quick. With Smilebliss, we've created an all-in-one ordering system that enables you to place orders quickly from multiple vendors. We also work hard to ensure we're getting you the best deal on the things your practice needs.
5. Get expert help with training programs, procurement, insurance, and billing.
You know the saying, "Never stop learning?" Well, we couldn't agree more. That's why we offer expert help with everything from training your staff to dealing with insurance companies and handling billing issues.

Following your
bliss has serious
side effects.
Smiling is just
one of them.
Check out the chart below to see what your ROI could look like.
License Model Proforma
START-UP PRACTICE
Base
YEAR 1
Revenue
$401,012


Starts
500
SSPD=2.5
YEAR 2
Revenue
$1,805,244


Starts
1500
SSPD=7.5
YEAR 3
Revenue
$3,895,784


Starts
2000
SSPD=10
Best
YEAR 1
Revenue
$721,822


Starts
900
SSPD=4.5
YEAR 2
Revenue
$2,647,921


Starts
1950
SSPD=9.75
YEAR 3
Revenue
$5,146,670


Starts
2400
SSPD=12
SPPD=Starts per Production Day
Disclaimer: Estimated results based on brand-new practice establishing the direct-to-consumer pricing model with an average of 4 production days per week. Individual results may vary and should not be considered a guarantee of results.
Smilebliss orthodontic practice owners have one thing in common:
A successful, ready-to-go practice that's pure bliss.
Click here to return to top of page